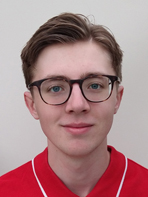 Ben Bave: Coach Brentwood Leopards Black U14's
I am a young and motivated coach with a passion for the game of basketball. I aim to build a high energy environment in my sessions because the most important part of youth basketball is having fun.
I, above all, promote teamwork, and the coach is no exception. I win or lose with my team, I run with my team, do forfeits with my team. I look for high character and positive attitude from my players, because who you are as a person is just as important as what you can do on the court.